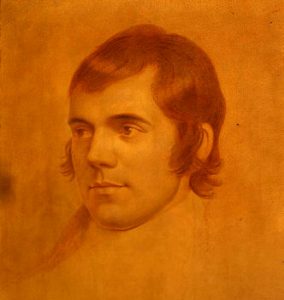 Hip hip hooray! Robert Burns – Rabbie Burns – turns 258 today. How times fly. Scotland's national bard, a poet of his time, and of ours. Here's a poem for all time. To celebrate the bard and ourselves, to enjoy to the full and last drop With or without Haggis, neeps and tatties.
A Bottle and a Friend
"Here's a bottle and an honest friend
What wad ye wish for mair, man?
Wha kens, before his life may end,
What his share may be o'care, man?
Then catch the moments as they fly,
And use them as ye ought, man;
Believe me, happiness is shy,
And comes no ay when sought, man!"
(wad = would; mair = more; wha kens = who knows; ay = always)
And as we do not know what sorrow may lie around the corner, Seize the Day – Carpe Diem – and enjoy what have. Share it with a drink and a friend!
Rabbie, cheers!
"Here's tae us; wha's like us? Gey few, and they're a' deid!"
Here's to us; who is as us? Damn few, and they're all dead
P.S. there is still time to enter the free FutureLearn online course Robert Burns: Poems, Songs, and Legacy, so join in!